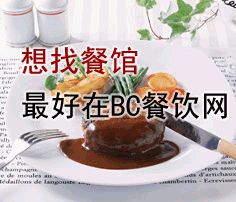 Here is continuing on the series of Asian food courts in Richmond.
If you remember this post when I said I was beginning to look at Richmond's Food Courts in a different light, I listed eight food courts and so far done five of them. I had written at some point Aberdeen Center and the Richmond Public Market but to this series it doesn't count as our visit was so long ago. So three more to go!
Empire Center (link)
Yaohan Center (link)
President Plaza (link)
Pacific Plaza (link)
Admiralty Center
Aberdeen Center
Richmond Public Market
I guess a lot of people does not know this small little business center tucked in McKim Way, let alone know that this building is called the Admiralty Center. Not many people know too that this building has a respectable food court in it too.
Parking is available by the right side of the building. It is not apparent to many people but there is a small entrance that leads to a double storey car park. We just discovered this car park. We had always either park at Top Gun's car park (which we now think we should not have!) or park on the street.
The Admiralty Center must have been named after the famous business district in Hong Kong. This is one of those buildings that sprung up during the days when immigration from Hong Kong was at its peak.
One would have thought that this is a dead business center but it is fully tenanted. We thought the businesses here looks overwhelmingly Cantonese.
The food court is located at the second floor of the building.
The food stalls too are overwhelmingly Cantonese too. You don't get that "cosmopolitan" air you get like in the Richmond Public Market or Burnaby's Crystal Mall food court. Why even the Parker Place food court has Taiwanese and Shanghainese food. Here it is entirely Cantonesey.
It is not a big food court. Just eight stalls — eight very good stalls. We were quite surprised that there were a lot of customers. We arrived there before noon on a Saturday and it was already half-filled but past noon, the place was bustling. I see a lot of them came in families coming for lunch after Saturday classes for their kids. When Arkensen and Nanzaro was younger, their Saturday mornings are filled with some activities or other (like Chinese classes, music, sports) and then we would go out for lunch in the afternoon. Yes, I can see many of the customers on that Saturday are like that.
I am on a single minded track for the Chicken Rice. I cannot remember who now but someone told me in an earlier post that the Hainanese Chicken Rice in Admiralty Center rocks.
There is only one stall that sells Chicken Rice, so it was no mistaking which stall it is. It is called the M&W Food Kitchen.
I like the service. The lady who manned that counter was helpful and chatty. I was standing in front of the stall for a while unable to decide what I wanted because there were so many to choose from. Without me even asking, she said "take your time. we have … " and went on to describe their dishes. Most of which went swoosh over my head because she was explaining in Cantonese. She said that the stall has been here for one year only.
This is what made me so indecisive (click picture above to show it in larger image). You see they not only have Hainanese Chicken. Apparently they are chicken specialist.
As you can see, there is Gwai-Fei (empress) chicken, Gong-nan chicken, Salt-baked chicken, Hand-pulled chicken, Hainan Chicken. They have other beef items too but I was told their chicken is what matters.
So there I was unable to decide which chicken dish I wanted.
If I must say so myself, I think I am gifted at charming food court ladies. So I charmed the lady at the counter and said I can't decide and I wanted every of the four (five?) chicken dishes but I don't want to order five dishes. I stood back and thought some more before I stepped forward and asked her if she could give me two types of chicken on the rice. She was a bit hesitant and said wait a minute while she see if Sifu (definition here) agrees or not. She came back smiling saying it's just for me.
So I walked away with a plate of … Salt Baked Free Range Chicken and Gwai-fei free range chicken on rice … for $6.50.
See? Do I have a gift or do I have a gift? Let's see YOU do it. LOL!
The proof is in the pudding as they say … The proof is in the two types of chicken rice above as I say. The darker one on the left is salt baked free range chicken while the fairer one on the right is Gwai Fei free range chicken.
Hey, this is actually a very good chicken rice. It is not just the chicken but the entire package. The salted peanuts was a good addition to provide a bit of a crunch. The green onions are plentiful and gives this dish a sharper flavour. The vegetables are just freshly blanched. And there is a bowl of soup too — no meat but flavourful.
The chicken has the gelatinous layers and the traces of blood in the bones. I like that they gave me the best part of the chicken. The dark meat is what Chinese chicken is all about, not breast meat. Yeah whoever recommended me this chicken rice is right.
This is really good. M&W Food Kitchen is certainly really good with chicken rice.
As the saying goes, "one good chicken begats another". That sounds kind of right.
Lately I had been eating a lot of Wind-Sand Chicken Wings (WSCK) ever since I realize the significance of this dish in Cantonese cooking, So I got the WSCW from a stall called Ocean King Congee & Noodle since they have a prominent single sign for their wings. This is $3.75 which is just about within the price range of one would expect.
The outside skin was very crispy as we can hear the crunch when bite into it. They deep fried it right after I ordered it and so it was really hot inside. So how do I deal with it? What I do is to tear the wings apart and in great pain at the fingers I separate the bones from the meat. And I let it cool down. Doing this does make it cool down real fast.
We gave Arkensen and Nanzaro $10 each and let them go get what they want. I saw both of them heading to different stalls and thought goody … they might be bringing back some nice dishes.
The word "nice" means different things to different people. The younger Nanzaro came back smiling with a plate of Szechuan Fried Rice from the More Noodle Soup stall. This is $6.75, It came with a drink and Nanzaro chose iced milk tea. I thought it was awfully cheap especially that it came with a drink.
The fried rice is lightly spicy which Suanne and I thought tasted "nice".
Oh, if you are there in this food court, take a peak behind the counters of some of the stall. Most of them has flasks of Cantonese tea and coffee brewing with socks that I see a lot of in Hong Kong. They brew the milk tea the traditional way. I even observed one lady tasting a few sips twice during the time we were there. She was apparently making sure that they are still OK after sitting there for sometime and having served a few cups already — quality control kind of thing. They take their milk tea seriously.
Arkensen got his favourite Salted Fish Chicken Fried Rice from Luck's Gourmet stall. This one is 25 cents cheaper at $6.50. However, this one did not include a drink. So the between Nanzaro's and Arkensen's I would say Nanzaro's fried rice is a better deal.
The rice was quite salty which means that they put quite a lot of salted fish in this fried rice.
The shocker for me was that Suanne got the Stir Fried Beef Rice Noodle ($6.50, with drinks or soup). He he he … I expected her to get something better. I actually expected her to get her food from the "little cart noodle" stall right around the corner which is quite interesting.
But the rice noodle had enough 'wok hei'. It was pretty decent and it was a lot. So much that the styrofoam is packed to the top lid.
Suanne then went for some desserts at Your Dessert. The boys were complaining … "aargh … one more?". They were eager to go but mum nonchalantly went anyway to get it. And to add to their angst, it took them a while to make Suanne's order.
Suanne got the Egg Ball which is $3.25. The wait was 8 minutes. We timed them.
It was fancy the way they serve this. They gave us a metal rack to take to our table.
The Egg Ball was crispy outside and a little chewy inside. It was a nice snack food. All of us tore into that and ate it. The boys even enjoyed this.
This is a food court worth checking out. They are all Cantonese though. So don't come here expecting spicy Sichuan noodles or Shanghai XLB.